WOULDN'T YOU KNOW IT
I know this will come as a shock, but we got more snow. I can see SPRING peeking around the corner though...The sun is brighter when it's shining. The sky is bluer. The clouds are wispier and whiter. The chickens are starting to lay eggs again. (I just wish they wouldn't freeze before we collect them.) And we don't have to turn on the livingroom lights until 5:15pm. Less than a month until it's spring! Perhaps we'll see ground again by mid-April! One can hope...
Over the weekend, the kids visited their father and then spent time with their grandparents, going to a hockey game and celebrating birthdays. THIS Mom spent time relaxing and enjoying time with her husband-to-be! Thomas made chili one night and another we had Chinese and DQ, and shopped for wedding bands. Excitement! Only 10 more weeks! We should probably start planning and preparing, don't you think?
BACK IN THE GROOVE
It's never easy to get back to THE USUAL after a break, but I was determined to get 5 full days of school in this week. Did we do it? We did! But there were grumbles...
Sam began double digit multiplication. Piece of cake! He's still learning the multiplication facts, sometimes using his grid, but he's getting there. Playing the Grid Game while van schooling during band practice has definitely helped there. What's throwing him for a loop still are missing addends and factors. It's a good thing Saxon spirals!
But because Saxon spirals sometimes the constant review isn't needed. Cati knows her Algebra, so I agreed to let her take the tests until she scored below 85%, skipping those unneeded lessons. Why waste time on problems she understands? She was able to move ahead 20 lessons this week by passing the tests.
And because she's also working through Saxon Grammar and Writing with the same spiraling approach, she decided to see of she come jump ahead in lessons by completing tests as well. She moved ahead 15 lessons this week.
JAZZY!
Cati had a Jazz Band Festival Thursday. It would have been cool if Sam and I could have watched her play...To my surprise, the school decided to CHARGE for non-band members to attend. $10 for Sam and I to watch Cati play 2 songs was more than I wanted to pay. I'm sure she did awesome though!
LOOKING AHEAD
I've started to think about homeschooling next year, planning curriculum, juggling life. Both the kids and I hope that our path continues to be a homeschooling one.
I have almost completely planned out Cati's curriculum. Since I've saved texts and supplies from Jake's homeschooling, I don't even need to purchase anything new for her. She will have a combined 8th/9th grade year, and I will begin to issue high school credits to her.
Sam? He's all set with American History (which I'm excited to return to) and Math (as I'm not straying from Saxon). But Language Arts? Science? Nah. Any s
uggestions on a Science program (grades 5-8) that won't drive a mom crazy with gathering experiment supplies? or break the bank?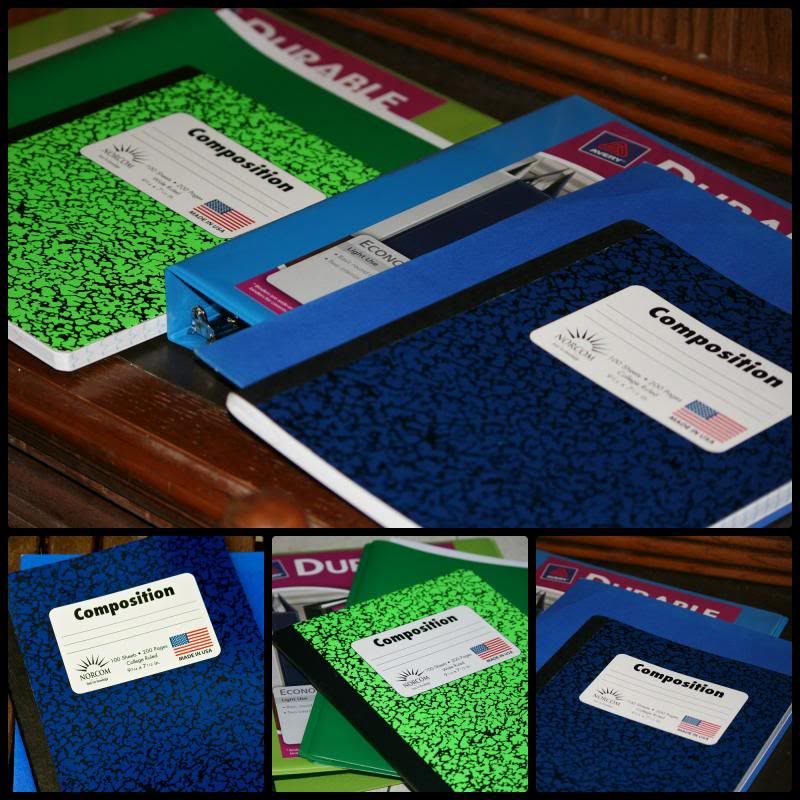 As always, special thanks to the these bloggers:
Don't forget to read my other blog posts this week: