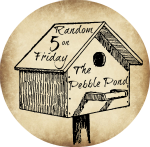 What a week! How was yours?
1. Have I shared that I have been experiencing pain and stiffness in my wrists and loss of grip strength in my hands since mid-June? My doctor diagnosed me with "tendonitis", probably the result of kayaking in rough water and continued use, and suggested I wear wrist splints and rest. (
Rest?!
) Although the pain and stiffness have lessened, it's still there. I was tested in June for Rheumatoid Arthritis, just to rule it out. I found out on Tuesday the results came back positive. So, with worry, that afternoon I went back in for a follow-up test. I learned today that it came back negative! Phew!
2. My boys have incredible hair! It's thick and curly and grows super quick. This week was Buzz Time! Just look at the difference!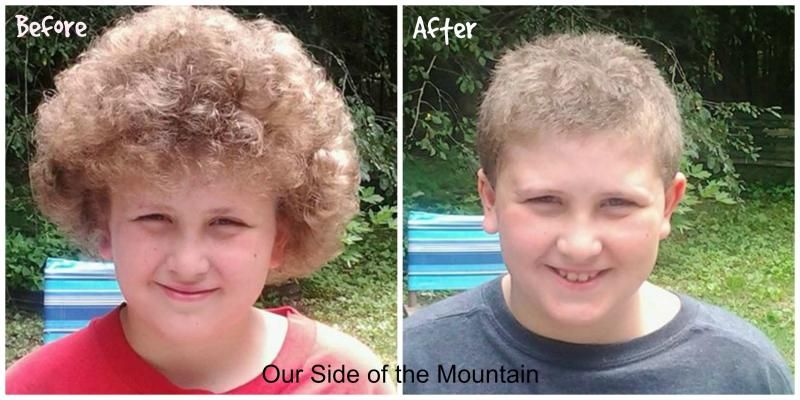 OK, I'll admit it...I had a great time "teasing" Sam's hair up into a respectable afro. ::wink:: Impressive, huh?
3. I made dark chocolate zucchini brownies...and zucchini bread, with and without chocolate chips...and zucchini cookies, frosted. I'm zucchini'ed out! The rest will be shredded and frozen for baking during the winter. Our garden only produced 4 great squashes, but that was plenty for us! (ETA: On closer inspection of the zucchini plants we have 4-5 more itty bitty squashes growing...)
Click here for Chef In Training Awesome Frosted Oatmeal-Zucchini Cookie
Recipe.That's Nikki's Cookie Photo as Mine Didn't Look Quite a Professional.
4. Since I'm supposed to be resting my hands - I used an electric mixer to bake my zucchini goodies - I have been doing more reading, finishing The Blue Bistro (finally) by Elin Hilderbrand. I'm now reading To Win Her Heart by Karen Witemeyer, a book I just randomly grabbed off the shelf. Have you ever done that? It can be interesting! Really!
5. And watching "Three's Company". Do you remember that show? I suppose it shows my age, but that show was and still is a riot!

As always, special thanks to these weekly link-ups: