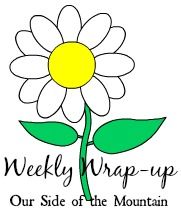 EVERYDAY LIFE
There's a tinge of Autumn arriving in western Maine now. Days are warm, but nights are cool. Leaves are starting to don fall colors. Our hens are beginning to molt, slowing down their egg production. The garden looks disheveled, but the pumpkins are ripening. Before long another winter will begin; I just hope it takes its time getting here...In the meantime, I am enjoying the change of seasons.
MENU
• Take-Out Pepperoni Pizza • Turkey & Cheese Sandwiches, Doritos & Baby Carrots • Turkey Kielbasa, Rice & Bananas • English Muffin Pizza • Taco Salad •
HOMESCHOOL HAPPENINGS
Here we go! Jake started his sophomore year, his 2nd at the charter school, and the rest of us began our 11th year of homeschooling. (Read our coursework and goals here.) We eased into our week, focusing on core subjects and warm weather fun.
But waking early was a HUGE challenge after months of late summer nights...
I am pleased with what we accomplished this week as we needed to tweak curriculum and our daily schedule. Juggling 2 learners with 1 computer can be a challenge...but by the end of the week we had settled into a new, productive routine. I'm sure we'll be changing it again before the month is out!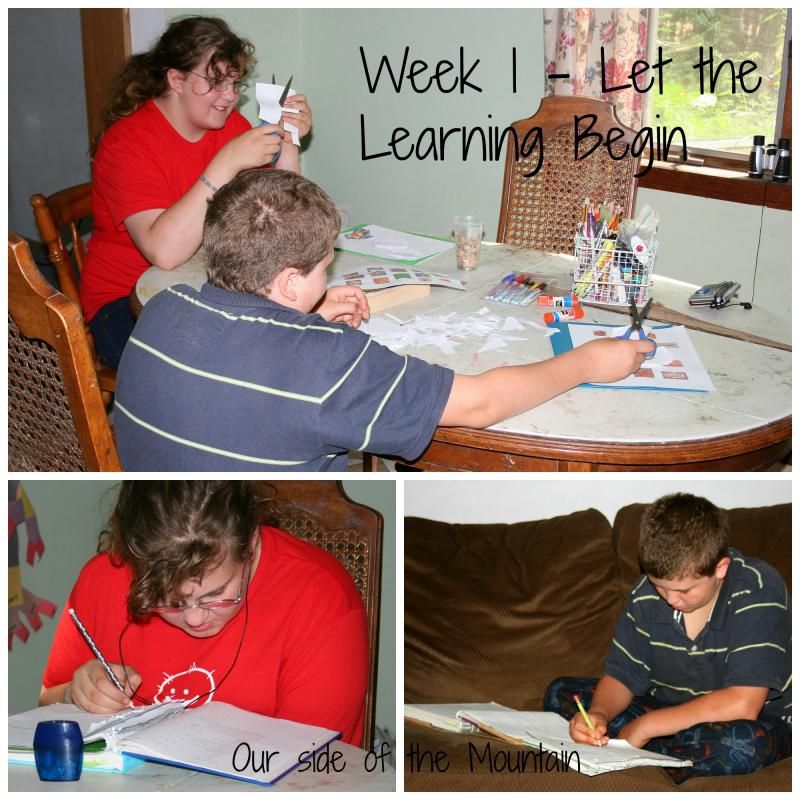 Cati's Accomplishments
Reviewed 4 Types of Sentences, Simple Subjects & Predicates and Kept a Journal

Began Dictation

Practiced Expanded Notation, Number Line & Ordering, Addition & Subtraction Patterns, Multiplication & Division Patterns, and Word Problems

Learned About the Scientific Method, Topography, Land Forms

Learned About Historians and Archaeologists

L

earned About Nomads, Completed Mini-Book

Phys. Ed.: Swimming, Walking
Sam's Accomplishments
Completed Language Arts & Reading Placement Tests (MobyMax)
Learned About Tall Tales: Paul Bunyan, John Henry & Johnny Appleseed
Solved Addition Problems with Missing Addends, Completed Number Sequences
Learned About the Scientific Method, Topography, Land Forms
Learned About Historians and Archaeologists
Learned About Nomads, Completed Mini-Book
Phys. Ed.: Kayaking, Swimming, Biking
• To Win Her Heart (Witemeyer) (Me) • The Giver (Lowry) (Me) • The Two Towers (Tolkien) (Cati) • The Throne of Fire (Riordin) (Cati) • The Adventures of Captain Underpants (Pilkey) (Sam) •
• "What is Archaeology?" (History) (
You Tube
) • "Ancient Mesopotamia" (History) (
You Tube
) • "Disney 1958 Paul Bunyan" (Literature) (
You Tube
) • "The Legend of John Henry" (Literature) (
You Tube
) • "American Legends Volume 1: Johnny Appleseed" (Literature) (
You Tube
) • "The Expedition of Lewis & Clark" (US History) (
You Tube
) •
• Kayaking & Swimming at Lake & H____ Hill with the S__ Family (All) • Boy Scouts (Jake) • Swimming at Lake (Sam & I) • Bible Study & Fellowship (Me) • Order of Arrow Meeting (Jake) •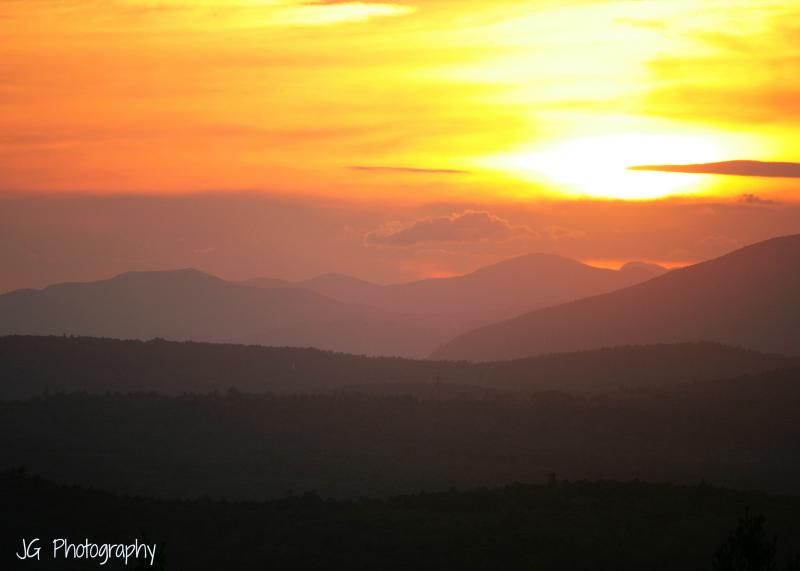 Sunset from H___ Hill

As always, special thanks to these weekly link-ups:
And don't forget to check out my other blog posts this week:
Wednesday Hodgepodge: Summer, School & Sports
Random 5 on Friday: From my Sanctuary