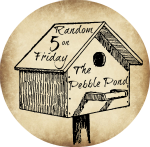 1.
My sanctuary?
Well, it's my bedroom. There's nothing special about it. In fact, I've been in the process of removing vinyl wallpaper for, er, years. (
Life's distractions, really!)
There's only one small window, and it faces the yard with the garden and chickens and ducks (who are more than happy to "sound the alarm" if I'm late letting them out of the coop in the morning). But it's my quiet, comfortable spot inside, a place to relax after a busy day.
2. I'm not a girly-girl.
No frills and flowers for me!
My bedding is chocolate, beige and moss, natural colors in a simple broad stripe pattern. And, no, I can't have too many pillows.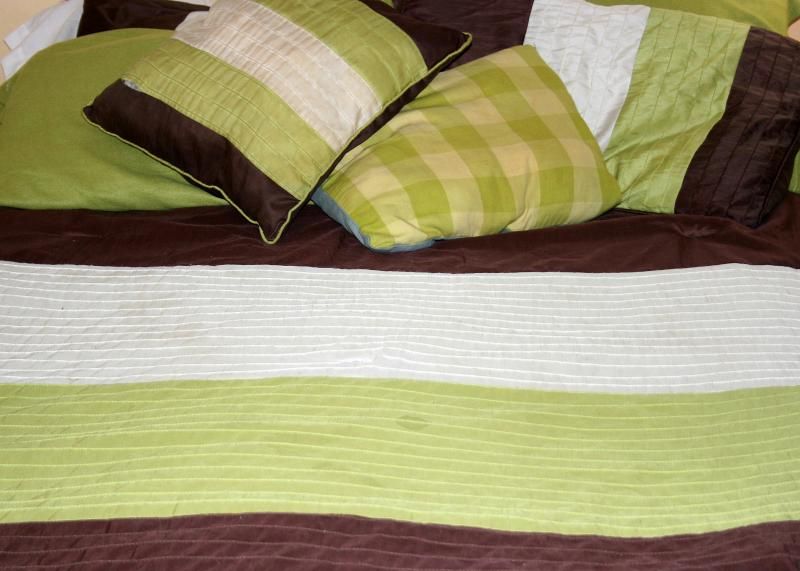 3. I recently moved our library into my bedroom from my oldest son's bedroom (that used to be the playroom). Although I have purged quite a number of books in the past year, I continue to keep our family favorites. I can't get rid of Dr. Suess or the collection of Nancy Drew's from when my Mom was a young girl.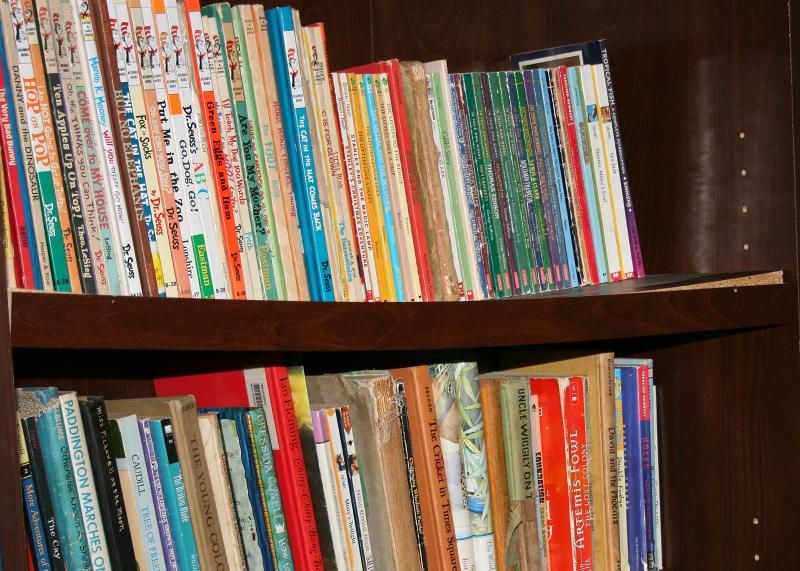 4. I'm fortunate to have an attached full bathroom. It also needs updating, but my daughter and I share it.
Who wants to share with BOYS?
(They have their own bathroom down the hallway.) I often I wish I had a big jacuzzi bathtub...
5. And my master closet is filled with clothing, blankets, homeschool portfolios, and suitcases, just not ALL mine. To simplify my laundry chores, I created a FAMILY CLOSET years ago. My sons' clothing is arranged on one side, my daughter and I on the other. We also have a FAMILY bureau where we each have a large drawer for underwear and PJs with an extra drawer for all the socks (that the washer and dryer haven't eaten.)
Where's your sanctuary?