In My Life The Last 3 Weeks
Nothing like "ringin' in the new year" with purging the clutter! I wanted to start 2013 off with an organized house so we spent copious amounts of time doing just that. Quality family bonding time! ::wink::

We have 25 bags and 200 or so books and VHS movies for donation, and LOADS of recyclables and trash ready to load up.

Seriously! We're not done with our decluttering, but we certainly got a great start and I'm feeling less, hmm, smothered?
Oh, and our final chicken and duck egg tally for 2012: 1605 eggs! That's a whole lotta laying, don't you think? And the hens took a break to molt for 3 months!
What We're Cooking
Oven-baked Caramel Popcorn (without nuts) for Movie Night!
Homeschool High School
White Pine attended his first enrichment class at a new STEM (Science, Technology, Engineering and Math) charter high school this week. Although he was a little nervous venturing into a new school situation,

he really enjoyed his first class learning Google Earth SketchUp to begin planning and creating a city

such as an architect would do.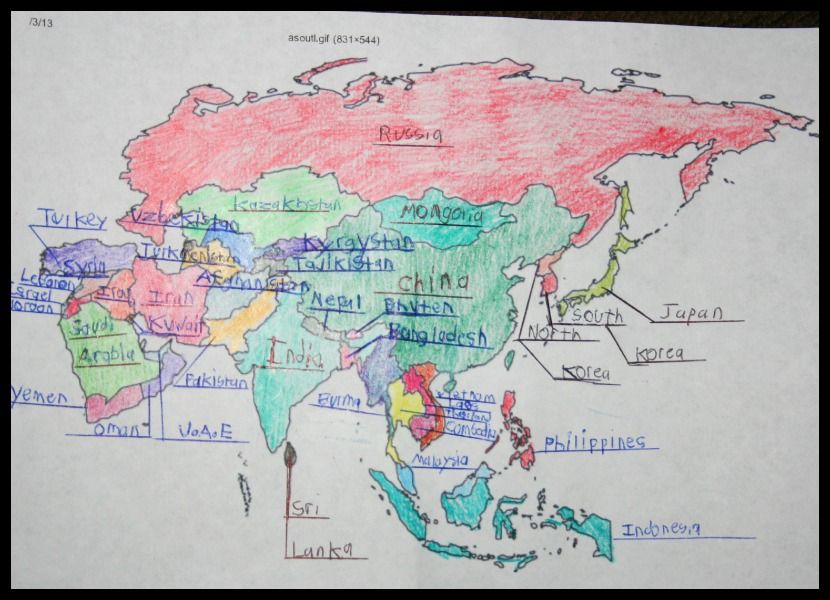 Accomplishments
The Screwtape Letters, Approach Paper: C.S. Lewis, Multiplication of Polynomials, Biology: Evolution, World History: Asia mapwork, Google Earth SketchUp
Homeschool Elementary
Session 3 and a new, slightly revamped daily schedule

...and back to the good ol' white board (rather than workbox cards). White boards and wet erase markers are the best! Anyway, I simplified Sugar Maple and Balsam Fir's daily assignments, focusing more on those challenging areas, which means Spelling, Writing and Math.
Have you seen XtraMath? It's a FREE site that offers math fact learning for students and reports for us instructors. My saplings will be using it for the rest of the year to get those facts down.
Would you believe that my saplings ASKED to learn about Chemistry? Whoop! You see - I have a Chemistry lab kit that's been sitting on the shelf for a while, collecting dust, waiting for the day when JUST one of the saplings showed an interest in it. Finally! So, in additional to our Chem X100 kit, we'll be notebooking information from the Chem4Kids website. We focused on states of matter.
And we continued on with the Ancient Greeks in SOTW, reading about how life was different in Athens (where education and arts were important) and Sparta (where bravery, strength and fighting skills were important). Both saplings would chose to live in Athens. ::wink::
Sugar Maple's Accomplishments
The Heroes of Olympus: The Lost Hero, Creative Writing (on Computer), Cursive, Math: Decimals, Line Segments and CM, Xtra Math: Addition Facts, Chemistry: States of Matter, SOTW: Ancient Greece, Mapwork
Balsam Fir's Accomplishments
A Kiss for Little Bear, Word Work, Creative Writing, Handwriting, Math: Addition/Subtraction, Xtra Math: Addition Facts, Time Bingo, Chemistry: States of Matter, Snap Circuits, SOTW: Ancient Greece, Mapwork
For the Love of Books
Well, The Hobbit was a bust. ::sigh:: So, we moved onto Treasury of Greek Myths: Classic Stories of Gods, Goddesses, Heroes & Monsters by Donna Jo Napoli. With the shorter stories and vibrant drawings, we're all enjoying this one much better! (Note: Some passages may be questionable for your family.)
And I started reading Stuart Little and Diary of a Wimpy Kid to Balsam Fir before bed while the other two settle down in their own rooms with books.
Places We Went and People We Saw
☃ Basketball (SM) ☃ 3D Architecture Class (WP) ☃ Library (All) ☃ Rec Center (WP) ☃ Overnight with T_
☃
Christmas with Family (All)
☃
Around the 'Net
SOTW Tips from Mary at Homegrown Learners
Leftovers: Division Game from Education.com
Keeping a Garden Journal by A Natural Nester
Something to Share
Winter has truly settled into Maine during the last couple of weeks. Snow has blanketed the ground and trees and turned us into a "winter wonderland".
As always, thanks for visiting Our Side of the Mountain. Here's hoping for an awesome 2013! We're linking up to these wonderful blog hops.