One of our favorite family traditions is to bake, make and decorate a bunch of homemade sweets to give to friends and neighbors.
This year Sugar Maple chose our sweet treats from my Pinterest boards. (Don't you love Pinterest?) And on today we spent the morning baking.
A perfect way to enjoy a fun time with my saplings and make something to surprise our neighbors and friends with!
(Click on the name to see sources and recipes)
Why yes, there is a lot of chocolate in that menu! ::grin::
Once all those sweets were cooled, cut and decorated, we divided them onto sturdy, Christmas tree themed paper plates, wrapped them in plastic wrap, added homemade Christmas tree Paint Chip tags, and delivered them to some wonderful people.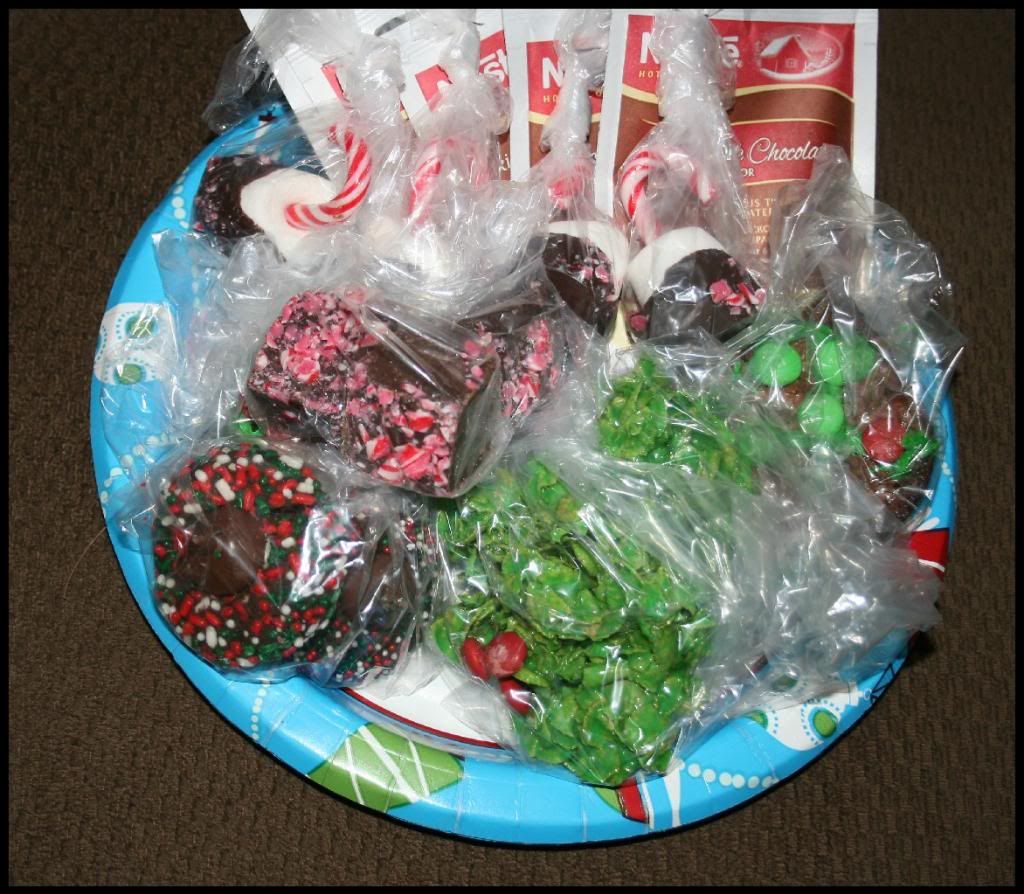 Now, I know the picture doesn't show our great treats well, but with a hustle and bustle of getting everything baked, decorated, cut, and wrapped, I forgot to take photos!
The saplings love dropping off the plates and seeing the excitement from our neighbors and friends. A very special way to spread holiday fun!