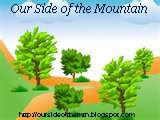 In My Life This Week
This
really
was a wrap-up week! We wrapped up our last week of Session 1 and will be on vacation next week, visiting family and having some Trick or Treat fun with Cousin Noodle. (We're trying something new this year: We have 6-8 week sessions with scheduled one week vacations in between.) We wrapped our our election unit study, but see those details below. Soccer has wrapped up for all 3 Saplings. Next up? Basketball! But we have a break until December. And we wrapped up our last TOS Crew Review which will be posted very soon. Although our experience with the crew has been fun, I decided that simplifying our school days was necessary to my sanity planning.
White Pine and I talk often about his school goals and how to manage his time to meet those goals. It's definitely a learning curve for both of us! For him, juggling school, soccer, scouts, and chores with "down time" has been going well. He's missed some goal deadlines, but we have ambitious ones.
For me, I'm learning to "let go" and I think it's still harder on me.
::wink::
Accomplishments
English: English Grammar 101 (Adverbs Modifying Adjectives, Cumulative Review, Module 1 Self-Test), Thoreau Essay, Algebra: Algebraic Expressions, Conditional Equations, Distributive Property, Exponents, and Decimals, Biology: Cells and Photosynthesis, Boy Scout Camperee Weekend, Soccer
Homeschool Elementary
Sugar Maple and Balsam Fir attended a Portland Symphony Youth Concert with Blue Spruce, and listened to and learned about Tchaikovsky.
The Saplings baked Apple Crumble Bars this week. We used our homemade canned crockpot chunky applesauce and it came out great! Now, we decided that the bottom crust was too thick so we suggest you spread it out on at 13x9 rather than a 8x8, but double up on the apple filling in the middle.
More apple-y goodness that way!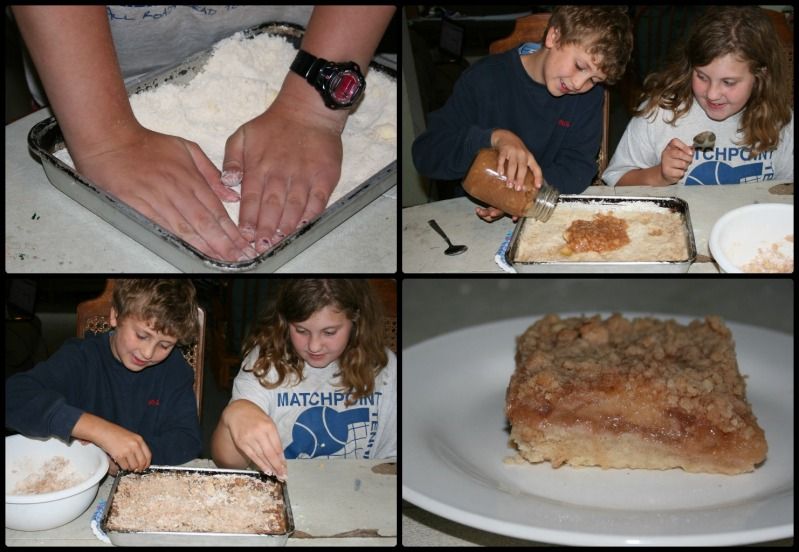 And Sugar Maple wanted to bake and decorate some special cupcakes for her soccer teammates. Aren't these cute? Tomorrow is their last game! Go, Red!
We completed our Election Unit Study, filling out our remaining mini-books from Homeshool Share, putting our lapbooks together, finishing up See How They Run: Campaign Dreams, Election Schemes, and the Race to the White House (Goodman and Smith), and watching "You're Not Elected, Charlie Brown" from Netflix. We'll have our Patriotic Tea Election night.
Balsam Fir is
SUCH
an interesting boy! While I was going through his clothing, throwing out the ripped stuff and making a donation pile of the outgrown stuff, he snagged a button-up, white dress shirt I'd just hung up from the To Grow Into Pile (which he's now grown into). He decided it was a
LAB JACKET
and asked, "Mom, do you have science kit for me?" I found a lone plastic tote of various science odds and ends and he spent hours experimenting with the different pieces. Amazing what a focused, imaginative 7-year-old can create from "nothing"!
Sugar Maple's Accomplishments
English: Prefix (re-/pre-), Main Idea, Synonyms, Spelling With Samson, Math: Fractions, Geometric Shapes, Temperature, Multiple Digit Addition/Subtraction, Election: Requirements, President's Cabinet and Laws and How a Bill Becomes a Law, Wrote Letter, PSO, Potholder Loom, Mancala, Clarinet/Band, Soccer
Balsam Fir's Accomplishments
English: Sight Words and Spelling with Samson, Grammar Ninjas, Math: Addition Facts, Place Value, 10 Less/More Than, Election: Requirements, President's Cabinet and Laws and How a Bill Becomes a Law, Calendar (Starfall), PSO, Potholder Loom, Mancala, Cub Scouts, Soccer
Something Silly to Share
So, I purchased
yet another
vacuum cleaner last week. It doesn't matter if it's expensive or cheap, vacuums just don't last around here. ::sigh:: Anyway, it was nice to have clean carpets again! Ironic that this funny popped on Facebook the same day I purchased it.
Well, that's another wrap-up from Our Side of the Mountain! Thanks for visiting! Leave us a comment and let us know what's going on with you! We'll be off this coming week, but check back the week after! See you then!