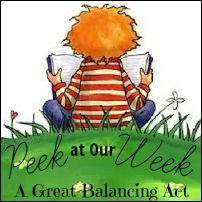 I pondered what to write in this section. I seem to do the same things every single week: homeschooling, gardening, animals, chores, reading, Reality TV. It's not particularly exciting, but that's just how I like it. I would rather have
MONOTONOUS
than
CHAOS
. What about you?
Things I Worked On
❦
Pulled the dying plants from the flower garden ❦ Moved the compost into the garden and started anew ❦ Cleaned the coop ❦ Removed "Hot Spots" from livingroom
❦
READ BOOKS
❦
What We're Cooking
Meatball Subs! While out with Jake, taking photos for his photojournalism assignment, we decided to have subs on Sunday. We haven't had them in
FOREVER
. Like most of my recipes, my meatballs are a little of this, a little of that, and nothing measured. For these meatballs, I mixed together lean ground beef, quick oats, 2 little eggs, finely diced green pepper and onions, shredded carrot, and steak seasonings. But -
A-ha!
- I decided to use my

Pampered Chef scooper

to make the balls. Sure, they were flat on one side, but such a quick, cleaner way to make meatballs! I topped the subs with marinara and shredded cheddar, then popped them in the oven under broil until the bread was toasted and the cheese melted, served with steamed broccoli.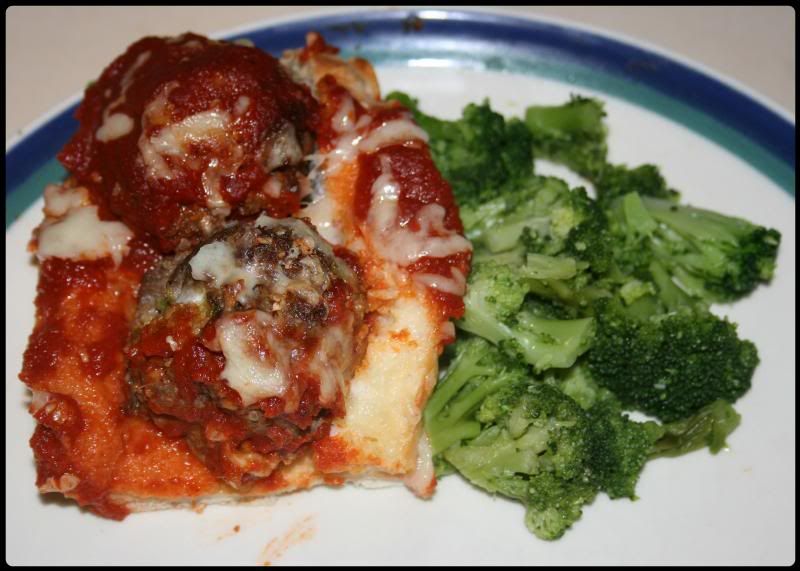 High School Happenings
Jake completed his building project to test acceleration of an object due to gravity. He continued to learn Chinese phrases, sounds and characters. The focus is on reading and saying rather than writing though. He used box blots to graph data.
Homeschool Happenings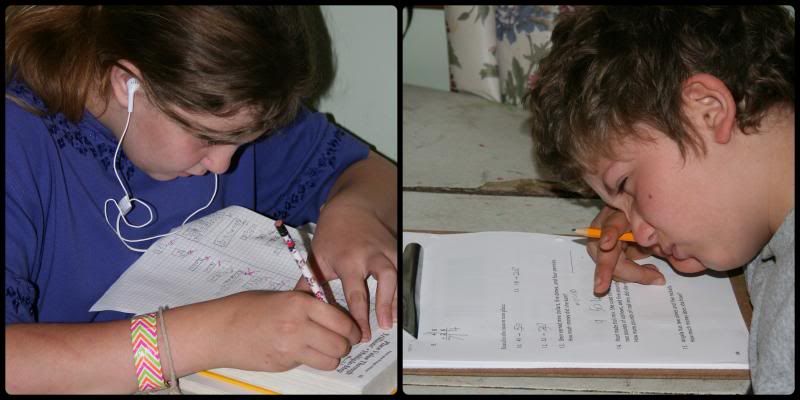 Have you seen the

"America: The Story of Us"

videos? It's a video series on American history, and much more intriguing than the NROC videos we're taking a (permanent?) break from. This week we focused on "Rebels", the first colonies in American through the Revolution, supplementing with specific place, event or people You Tube videos.
But that wasn't the only thing I changed up this week.
Sam started a copywork journal. I'm not a huge fan of
copywork
, but I do see how it can be a powerful learning tool for grammar, writing, spelling, handwriting, and reading. I chose for him to copy and read fluently 2 poems from
A Child's Garden of Verses
. He was less than thrilled, but it's no surprise since it's
HARD WORK
for him to visually track sentences word-by-word, recreating the sentences on paper in legible handwriting. But we got through it. Perhaps next week I'll find something more interesting for him to copy. Airplanes? Legos? Minecraft?

Cati read A Picture-Perfect World: A Hidden-Picture Habitats Book to Sam as a way of wrapping up his study of biomes. Winnie, our Nova Scotia Toller, wanted to listen in too.


And we started

Art Fraud Detectives

. Such a
COOL
book! The kids read about different artists and their works then, with careful, thorough observation, try to spot differences in real paintings and "frauds", solving the mystery of what gang did what forgeries. Art, Mystery and Puzzles wrapped into one book!
Quick Peek
Easy Grammar (C) - Verb Phrases & Irregular Verbs
Daily Grammar - Days 17- 19 (C) & Days 20-25 (S)
Tanka & Diamante Poems (C) & Poetry Copywork (S)
Spelling Power - List 19 (C) & List 9 (S)
The Throne of Fire (C) & The Knight at Dawn (S)
Saxon (C) - Lessons 30, Test 5, 6, 7 & Math-U-See (S) - 10E-X, Test 10, 11A-B
Life Science - Genetics & Heredity (C) & Biomes & Plants & (S)
"America: The Story of Us: Rebels", "America: The Story of Us: Revolution" & additional videos
Art Fraud Detectives - Piero Della Francesca, Paola Uccello
People and Places
❦ F_ Fair with D__ (J)
❦
Scouts (J) ❦ Jazz and Concert Band (C) ❦
Something to Share
As
ALWAYS
, linking up to these
WONDERFUL
blogs: