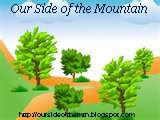 In My Life This Week
Chasing a stub-tailed chipmunk! You would think that this chipmunk would've learned a lesson the first time getting inside the house (hence the missing tail via our cat), but no! it darted inside again. I'm happy to report though that WHEN THE CAT did finally catch up with Chippy, Dad rescued her/him again. I think the CHIPMUNK has 9 lives too!
Photo by Wikipedia
And it was poor C's turn for ear infections this week.
In Our Homeschool This Week
We cracked geodes! Geodes are sedimentary and volcanic rocks with crystals that SOMETIME form inside. Most geodes are limestone with quartz centers, and are usually found as river beds erode and they fall into streams. Find more information about Geodes at
Rocks and Minerals 4 U
.
Our Geodes Before Cracking
S's Geode Crystals Were Ice Blue Colored
C's Geode Crystals Were Clear
S's Looking at His Crystals With a Magnifying Glass
The kids helped Dad plan and construct the chickens permanent run over the weekend! A lot of measuring, cuttng, hammering, visualizing, and problem-solving, but a GREAT result! Wanna see the chickens homecoming?
Click here!
How exciting it was to see a hummingbird in C's flower garden! We haven't had them before and they're such neat little birds! It was fun to see her looking at us, hovering, while we looked at her! LOL The Ruby-throated Hummingbird is the smallest bird in Maine! They flap their wings 50-60 times PER SECOND and their heart beats 1260 beats per MINUTE. They are attracted to red, tubular flowers. (And no, no photo! Perhaps next time!)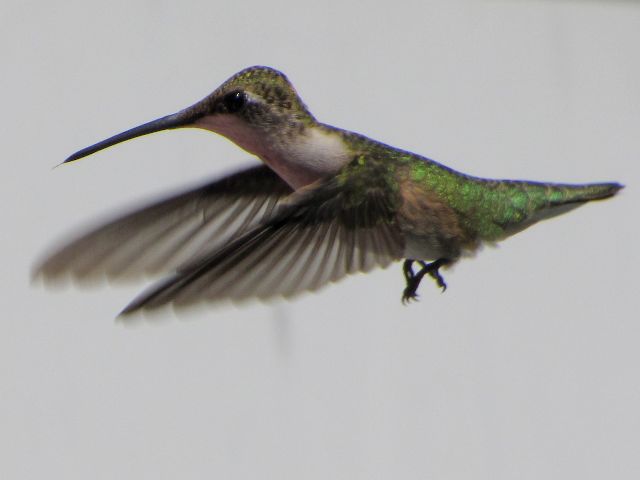 This Photo by Jamie Harrelson from NC
C's Orange-Red Glads
I decided that S and I needed a break from Hooked on Phonics: Learn to Read. Sure, we only had 3 more readers and about 5 pages left in the worktext, but sometimes you just know that it's time for a break. So, he's been reading Bob Books this week. He read through (accurately and quickly) 12 books!
Places We're Going and People We're Seeing
C joined her Junior Girl Scouts for an overnight of backyard camping with a cook-out, swimming, stargazing, and campfire story-telling
Open Basketball for J and C with games and skill drills
S had a playdate with a new friend S
J's friend T came over to help build the chicken run
J off for another Boy Scout camping weekend
My Favorite Thing This Week
Unplugging! Without TV, video games and computers to fill hours and hours of our time we're much more productive, creative and relaxed.

What's Working/Not Working For Us
Attitudes and over-scheduling!

Thoughts/Questions I Have
How long will being unplugged last?

A Photo, Video, Link, or Quote to Share
Sassy and Roadrunner
Ewok, Cheeper, Speckles and Unnamed
S with Cheeper
Unnamed and Black Eye
Linking up to: