Have you heard of amigurumi?
Amigurumi is a term that covers the beautiful and fun trend of crocheting and knitting stuffed animals, people or even inanimate objects. You are only limited by your own imagination! The phrase itself really encompasses the entire knit and crocheted stuffed toy genre (Google)
I wish I knew how to PRONOUNCE it...
Anyway, I decided to try crocheting up an amigurumi, and what better pattern to start with than a sweet little yellow duck.
Did you know that I have 2 Pekins? Olive and Opal joined us 3 years ago. They're inseparable, waddling around the yard together, chittering away. It's rather funny to see!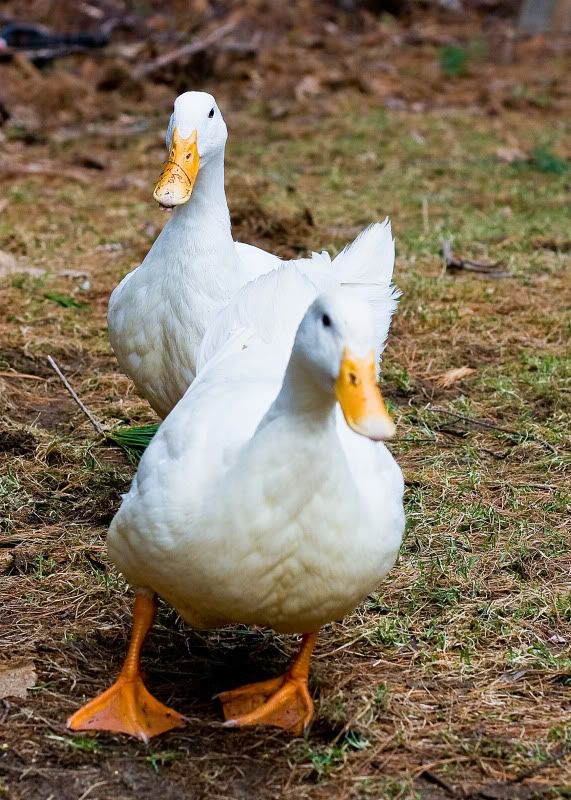 I thought amigurumi was hard. Perhaps it is when you're doing something much more detailed than I did, but this little duckie was a quick, fun project with cute results.
I'm not sure what I'll do with it. I was going to add a keychain, but it's really too big to attach keys too and put in my pocket. So, for now, it's decorating my bookshelf.
Would you like to make your own duck amigurumi? Here's the Ravelry link for the FREE pattern!