In My Life This Week
All my baby birds have returned to the nest! And the house looks "lived in" again. (Should I mention the water dripping down from the livingroom ceiling? Accidental WATER GUN squirt from Sam of course! :wink:) But, after 2 weeks, I welcome the mess and noise! I think.
As the Garden Grows and Clucks and Quacks
Well, our garden is starting to produce veggies, beans mostly and a few peas. I'd share some photos, but the weeds have
ALSO
been "producing". :sigh: It's a jungle out there!

We also go a
MONSTER EGG
while the kids were off visiting family. I chose the
BIGGEST
duck and chicken eggs from the frig to show a comparison. The
MONSTER EGG
is in the center. (Keep in mind that our duck eggs are
JUMBO
size.) HUGE! It turned out to be a double yolker!
In the Kitchen
Soups and salads! It seems kind of
CRAZY
to have
HOT SOUPS
in the middle of summer, even in Maine, but they're easy, filling and a
BIG
pot is enough for 2-3 meals. (I'm ALL FOR cooking once, eating twice! LOL) Add a salad and we're eating lots and lots of veggies. Nothing wrong with that, right?
Lasagna Soup

with a Spinach-Romaine Tossed Salad and Fresh Homemade Crusty bread (from a Bread Machine)
I'm Grateful For
Seasons! Autumn, my favorite season of the year is just around the corner. I
ALWAYS
look forward to warmer weather after a
LONG
winter, but I'm ready for cooler days and pretty foliage and a new school year.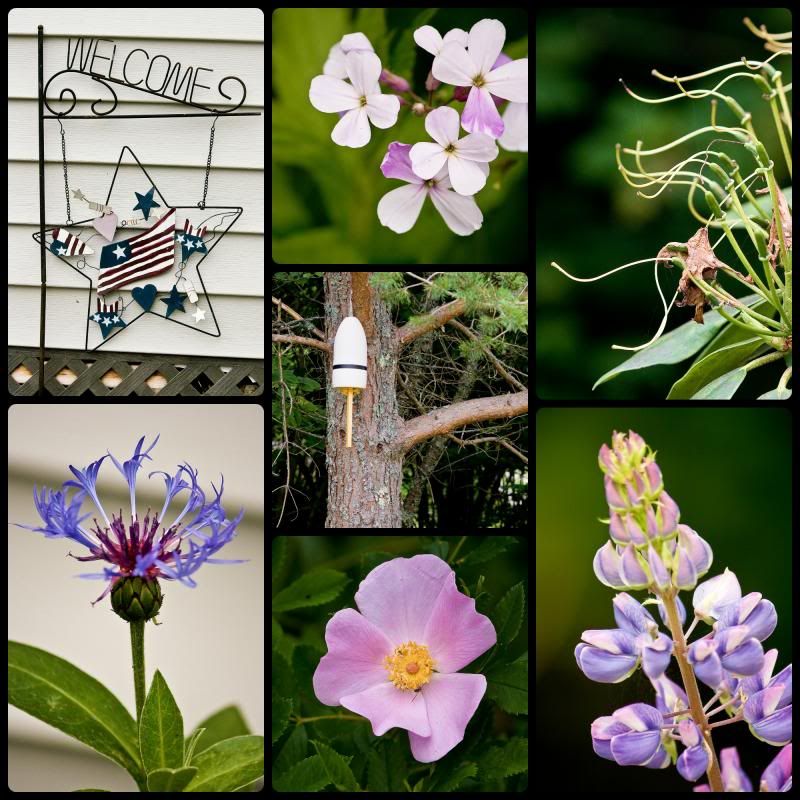 Things I Worked On
•
Putting in a Smaller, Rounder, Deeper "Pool" in the Run for the Ducks
• Moving Furniture Around
•
My Favorite Thing
Fans. Without AC, fans have been a life-saver with these muggy 90s!
Homeschool Happenings
*I* read. Does that count? LOL
Did you know that "Wild Kratts" is on Netflix now? The Kratt brothers explore animals around the globe and have Creature Power Suits. We've been spending some
HOT
afternoons watching it.
Sam did
BEGIN
to learn to roll coins. We've been saving our change for a while for our August trip. He soon found that rolling change isn't so much fun. :wink:
Homeschool Helps
I noticed that school supply sales have started! Don't forget to compare ads for the cheapest prices! (And most sales flyers can be found on-line to make a list beforehand.)
People and Places
•

On the Island With Grandpa and Nannie Lobster (All)

•

Noodle's Birthday Party (All)

•

Dentist (All)

•

Band Camp (C)

•

Rec Center Lunc

h (All)

•

Lake (All)

• Clothes Shopping (All)

•
As
ALWAYS
, linking up to these
WONDERFUL
blogs: